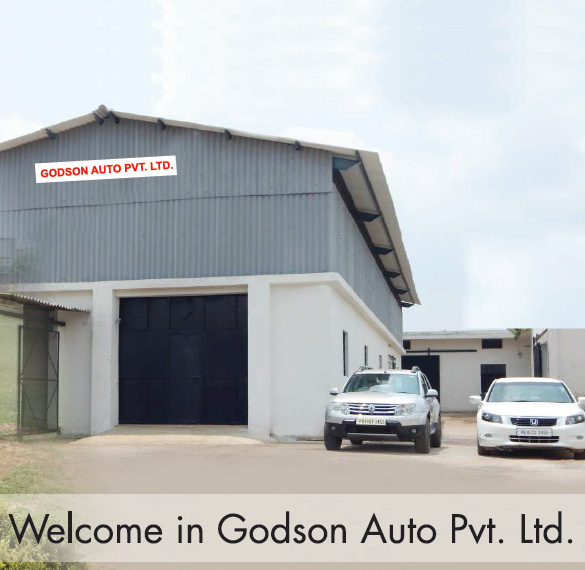 Welcome To Godson Auto Pvt. Ltd.
Godson Auto Industries (Regd.)
---
Godson Auto Pvt. Ltd. is managed by dynamic young professionals with enthusiasm and commitment to customer satisfaction. We believe that providing Quality is the key to customer satisfaction and we leave no stone unturned in taking strong measures to assure quality at every step of production & supply.

Godson Auto Pvt. Ltd. is the final destination for sourcing world-class and unparalleled range of auto components for imported vehicles and tractor parts. We are a leading and an acknowledged manufacturer and exporter of Wheel Stud Bolts, Stud Kits, U-Bolts and Brackets, Tractor Tiller Pins, Shackle Assemblies, Sheet Metal Components, Wheel Spanners, Fasteners Items, Top Link Pins, King Pins, etc. Established in the year 1989. We have moved from strength to strength and have carved a niche for ourselved in the auto and tractor industry.
Established in the year 1989.
The company has AN ISO 9001:2008 Certified Company
The company has EEPC Certification Company
Godson Auto Pvt. Ltd. has a strong foothold in the Automotive Industry by virtue of the rich experience and with vast knowledge in this field. Gaining immense advantage, Godson Auto Pvt. Ltd. is today a regular exporter of its products to various countries round the globe. We are manufacturing a superior and flawless range of heavy duty truck parts. Our products are designed to provided optimum performance for a large time period. Further, the use of high grade raw material ensure the manufacturing of products in compliance to ISO and other international quality standards.
To provide the world class commercial & industrial products to our valued clients globally with reliable and innovative service, products and information that helps run their business. Achieve un-paraleleled excellence in value based manufacturing of automobile components to become one of the global players.
Our company are striving to systematically expand our position as an innovative, customer-oriented technology group. Our objective is to create lasting value for our customers and to translate our successful growth strategy into high profitability and to provide quality state of the art products and other customized special purpose products at competitive prices.